5 Steps To Become An Acrylic Pouring Artist
Our FREE Acrylic Pouring for Beginners Course!
Easy to follow videos for kids and adults
10 step-by-step acrylic pouring lessons
Expert tips to save you money on supplies
Learn to create beautiful colour and cell combinations
Push your boundaries and get your dream art results
Artworks good enough to sell
What are you waiting for? Get started now!
Introducing your art teacher – Bec Davies from Australia
After wasting countless hours (and supplies) to perfect her acrylic pouring techniques, Bec finally found out the secrets that no one tells you as a beginner pour artist.
There are some KEY issues beginners have when starting acrylic pouring and no clear direction to take to avoid them. So Bec decided to build a course and website to help beginners through the process.
Now many of Bec's students successfully SELL their artworks online and at markets!
Bec herself has sold art for many years before focussing on supporting others in their learning. She loves acrylic pouring for how calming it can be in this busy world. It is a meditative practice, with beautiful results worthy of going on the wall.
You can read more about Bec's story and the Canvas In Common team here:
FEATURED ARTICLES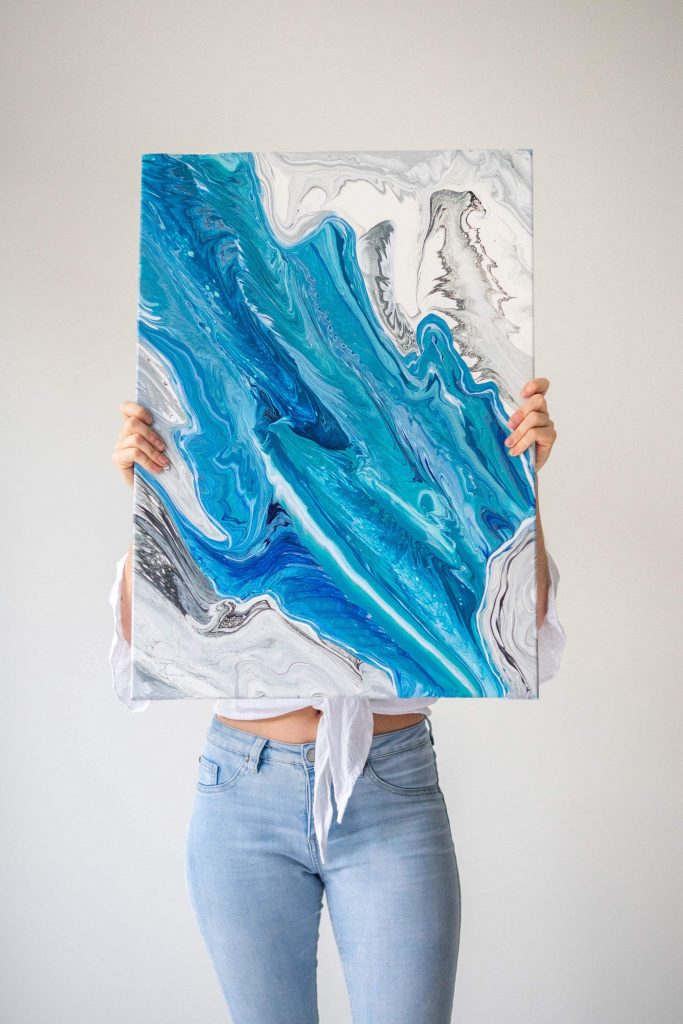 HOW TO ACRYLIC POUR FOR BEGINNERS
Acrylic pouring is popular for a number of reasons, its easy, effective, fun and much more.
Anyone can acrylic pour but you need to know the supplies, set up and techniques to start.
Don't waste your time, money and the earth guessing read these blogs to learn from the mistakes of others!
This article provides you with all the information and more that you need to begin your paint pouring journey.
View our Canvas In Common students amazing artworks below!